It is a time of change with the changing seasons, and that means it's heating and cooling season. Whether you're looking to have a new unit installed or have an old system repaired, it's important to find a qualified contractor before making any decisions.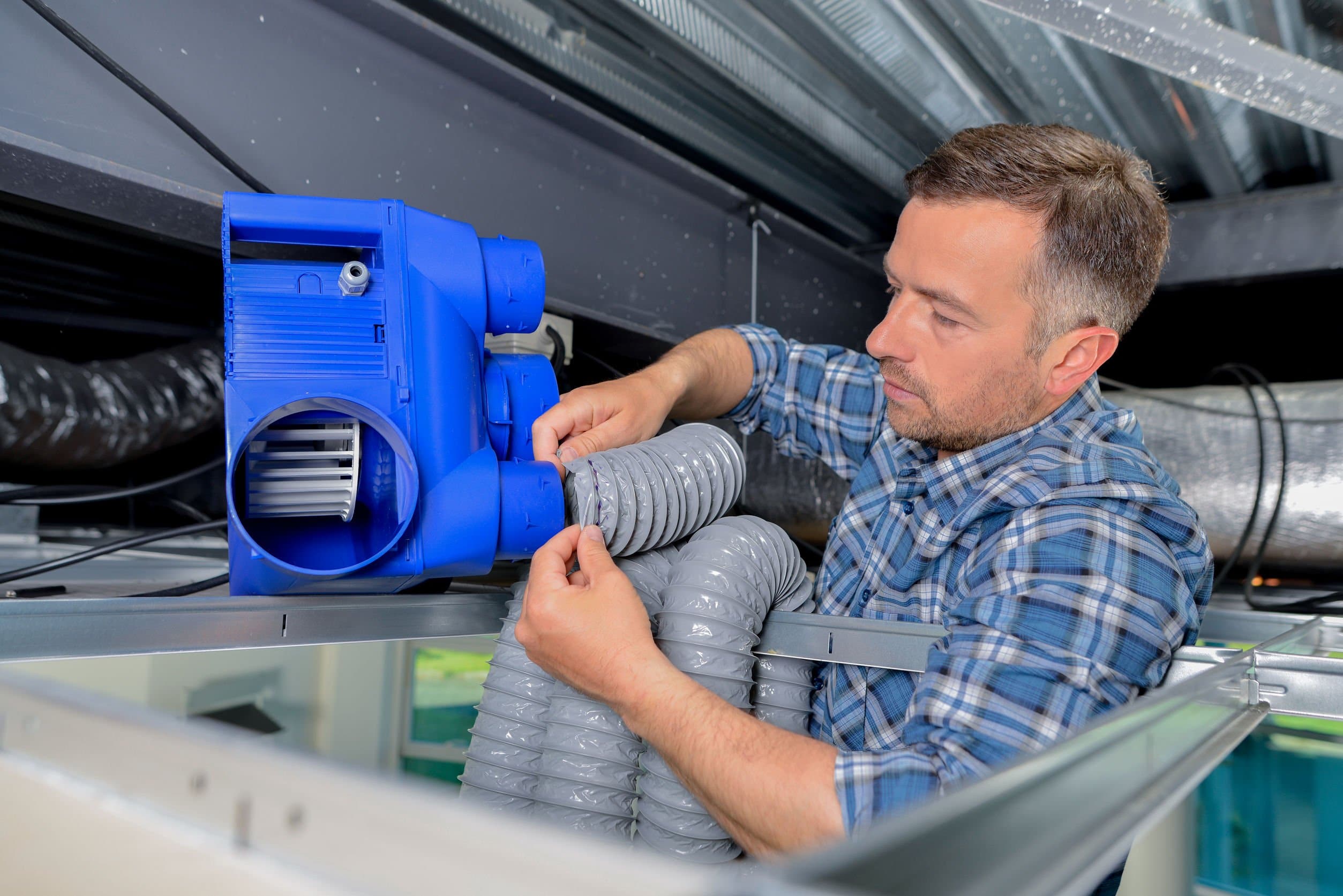 When it comes to choosing a contractor, homeowners are often left feeling overwhelmed. There are so many different businesses out there that claim to be experienced and reputable, but how can you tell?
Fortunately, there are several things that every homeowner should look for in their potential contractor that can dramatically increase the chance of finding someone they can trust.
Find out how to hire a heating and cooling contractor by following these simple tips:
Get it In Writing!
Be sure to get all agreements in writing from your potential contractor including what services they will perform, what products will be used, cost estimates for both installation and repair services, warranty information on the equipment being installed or serviced as well as a start date for work to begin.
This creates a legal contract between you and the company.
Price Points
An hourly rate may seem like a better deal, but it can be more expensive if not used properly. Ask about the price to install or replace an entire system rather than just specific parts. Get several estimates to compare prices and ensure you are getting the best deal possible for your money.
If you choose components, get at least three quotes for comparison before making any final decisions.
Insist on Licensing
Always check licensing information to make sure your contractor is licensed by your state or local municipality. This way you know they have passed certain tests that prove their knowledge of heating and cooling systems in general, which also permits them to offer services within your area.
A license may not be required by every area so call around to find out if it's necessary for your area. If they are not licensed, move on to the next company on your list.
Professional Memberships
Professionals tend to stay up to date on changes and advancements in their field through professional associations and trade groups. Ask what affiliations will give you peace of mind that your contractor is complying with new industry standards and procedures for installation and service.
Make sure they belong to any relevant trade organizations that would enhance their credentials such as Air Conditioning Contractors of America (ACCA), Sheet Metal and Air Conditioning Contractors Association (SMACNA), National Air Duct Cleaners Association (NADCA) or North American Technician Excellence (NATE).
Trade groups keep members updated on new training, equipment and service issues that could affect your system.
Be Available
If you are planning to be out of town when installation or repairs are scheduled to take place, don't book the work until you have spoken with someone in your home who can be there for all appointments. The contractor needs to access any areas they will need to work to carry out their duties properly.
Don't leave access open by arranging times when no one is at home if you're not available during business hours. Hiring a heating and cooling contractor can be difficult without research beforehand but it doesn't have to lead to mistakes if proper steps are taken before signing contracts.
A Thorough Examination of Your Current System
One of the best ways to find out if you need a new heater or air conditioner is by having an expert come to your home and inspect your current one. The technician will then be able to determine if any potential issues could lead to problems down the road and recommend whether or not it's time for a replacement.
This simple process can save you significant time, energy, and money in the future, so never hire anyone who tries to rush through this step!
To know more about the author, click it. 
…